Maria B is one of the most loved and adored fashion designers of Pakistan. Maria B is most much renowned because of her innovative new designs and color scheme. Her way of using stones and crystals in her pieces is worth all the praise that she gets. The designer has been showcasing her marvelous collections in many ramp walks, fashion competitions and fashion weeks. She is always praised for the uniqueness in her designs and ideas.
Her view of fashion is very different from the older and current designers. Her way of infusing new and old design minimal sober colors with accent bright colors is much appreciated. Her way of infusing stones and crystals is much appreciated. People say that she is a legendary fashion designer. Her work is praised now and will always be remembered and her contributions will forever be a mark difference in today's and future times.
HISTORY OF MARIA B. DRESSES
Maria Bilal Butt is a fashion designer. The designer's origin is in Lahore. She has always been a fan of fashion and always had a unique taste in fashion. She graduated from the Pakistan Institute of fashion and design (PIFD) in 1999. Maria then opened a small shop to sell her creations. She started with a few thousand rupees, very few sewing machines and some tailors to do work for her.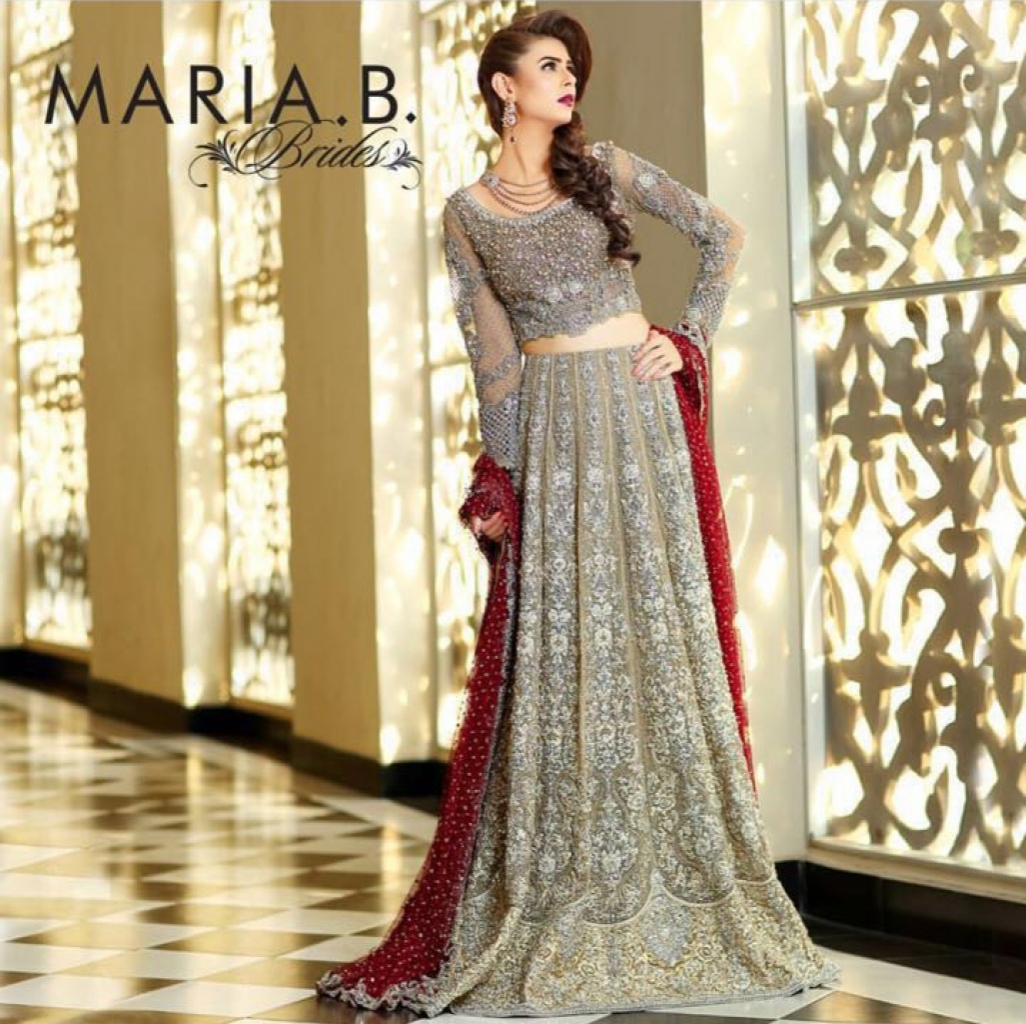 At the start of her business, she was first selling haute couture which was a very new concept for the people. Her work wasn't selling as much so she wasn't making much profit from her work. It was her dream to move from one shop to being a mega-retailer. She worked on her dream and started working on pret designs. Pret designs are much cheaper and more customizable. In Pakistan pret has a market than haute because of the nature of the country and its higher amount of middle class.
In 2017 there was major boost in all businesses of Pakistan serving for the middle class. There was seen a very high rise in the number of middle class in the country. This number is said to increase in the future too because the population is only increasing. Pret designs are very economical and have a very high demand in the market because of the nature of this clothing style. Maria B dresses have taken a very high percentage of this trend as it has become one of the most selling designer brands in Pakistan. Her impeccable sense of style and her eye for what goes with what type of clothing style is remarkable.
MARIA B. DRESSES 2016 Collection
Maria Butt has evolved Pakistani bridal fashion in a very astounding fashion. Her work in 2016 is a great example of it. The designer took the idea of blending western and eastern styles of wedding dresses and made a very new style which consisted of the best factors of both cultures. She infused western cancan with eastern Ghaghra choli style together and it looked like a beautiful marriage of both styles. She made the lovely Mawra Hussain and Urwa Hussain looking like goddesses in the beautiful dresses. These ladies were also the show stopper for her show. Their picture with the designer at the end of the show is a real-life cherry on the top moment from this remarkable ramp walk.
THE 2019 COLLECTION
The 2019 collection by Maris B. is truly a work of art and she never fails to astound her fans and buyers. The designer always comes up with new styles and make remarkable dresses which make a statement. The 2019 collection is mainly based on using two colors in one dress in 3 piece dresses. It is seen in the whole collection the colors she has used are based on one subtle color and the other being an accent color to make the subtle color pop. Mostly the dress contains an accent color dupatta or shirt or the embroidery on the dress is of an accent color. The eid collection mostly contains semi-casual dresses which can be worn for small events.
The designer brand also gave out a kid's collection which as beautiful equally as beautiful as the women's collection. The kid collection has more use of colors it is seen 3 to 4 colors used in a single dress the work deserves all the praise. Maria B. dresses will continue bringing these beautiful designs to work. Designers like her as rare to be seen and the work is always a treat to watch.